The Faculty is committed to giving any student who is bright and dedicated the opportunity to study Law, regardless of their background. To further these goals, the Outreach Team works to ensure that all students understand what it means to study Law, what options are available to them, and how to put themselves in the best possible position to make a strong application.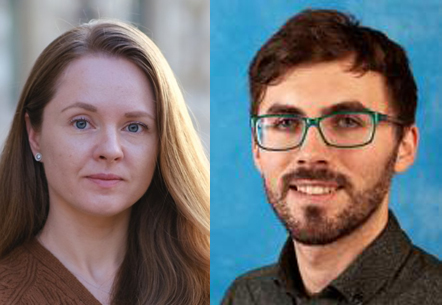 Emilija Leinarte and Thomas Hawker-Dawson, our Faculty Access Officers, are the Faculty's first point of contact for students, teachers, and advisors interested in Law at Cambridge. You can arrange a group to visit the Faculty of Law or for a visitor to come to your school to speak on topics including:
Studying Law at Cambridge;
Career options following a degree in Law;
Applying to study Law;
Choosing a college.
Additionally, if you are organising an event such as a careers fair, subject taster day, or a teachers' conference, you can contact Emilija and Tom about involving the Faculty of Law in your event.
For information on further outreach and widening participation programmes offered by the University, please see the University's website.
For students living in the UK, you can find information on events and opportunities in your local area, including funding for travel to Cambridge, through your Area Link College.